THE TRAINING DEVELOPMENT AND PLACEMENT CELL
The Training, Development and Placement Cell plays a vital role in bringing the industry and academia close to each other by providing Career Counseling, need based education and organization support. It has the task to organize campus interviews for student placement and training and also organizes corporate guest lectures and industry interaction
We groom students from scratch and transform them into professional. The Training and Placement Cell sincerely takes the responsibility of giving best placement to our students in renowned companies.
Our Group of Institutions helps the student in exploring placement opportunities by inviting various companies like TCS, Wipro, Infosys, Reliance, ITC, Tenneco, India- mart, Mahindra and Mahindra, Tech Mahindra, and many more for the campus recruitment of the students.
The Training, Development and Placement Cell acts as an interface between the students, faculty and the corporate world to initiate continuous interaction with the industry, sharing industry experiences, and understanding the needs of the corporate world. The Training, Development and Placement Cell has been regularly inviting heads of leading Companies to the campus, who share their insights into the latest issues concerning the economy to stimulate and enhance the intellectual climate at SSVGI.
CAMPUS PLACEMENT DRIVE OF COLLABRA ON 9/03/2022 FOR B.TECH /BCA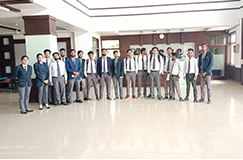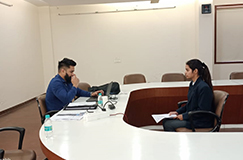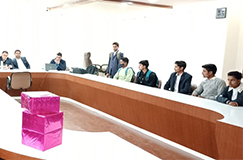 CAMPUS PLACEMENT DRIVE OF MAHINDRA & MAHINDRA ON 22/04/2022 FOR DIPLOMA MEA/MEP B.TECH ME ,EE