INDUSTRIAL VISIT
Shri Siddhi Vinayak Group of Institutions starts campus placement program in December - January onwards every year. The group invites the Corporate from NCR & other part of the country & conduct the placement drives at the campus every year. More than 70 Indian & Multi National corporate take part in the On campus placement program every year.
Students undertake industrial tour to get first hand practical exposure of various functions of industries. The Training, Development and Placement Cell arrange industrial visits throughout the year for all students for practical exposure.
INDUSTRIAL VISIT OF DWARKESH IN FARIDPUR ON 28/02/2022 FOR B.TECH.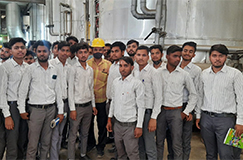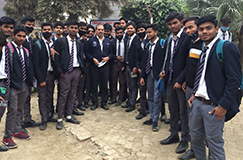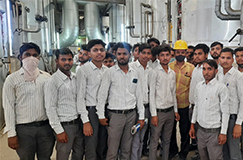 INDUSTRIAL VISIT DWARKESH SUGAR MILLS LTD ON 28/02/2022 FOR DIPLOMA ENGINEERING.